Since the Center on Finance, Law & Policy was founded, events have been a central component of the research center's work. Starting in 2015, we have hosted conferences independently and in partnership with organizations and institutions, such as United States Office of Financial Research, the Brookings Institution, the Federal Reserve Bank of San Francisco, and Ideas42. Whether held at one of the University of Michigan's famed schools, or as guests at institutions such as the Department of the Treasury, these conferences bring together experts from academia, government, and private industries. 
In addition to our robust slate of conferences, the Center on Finance, Law & Policy hosts conversations and presentations by established experts and emerging voices in the international conversation around finance, law & policy.  The Center's "blue bag lunch talks" occur monthly and are interdisciplinary research presentations by University of Michigan faculty.
Building a fairer financial system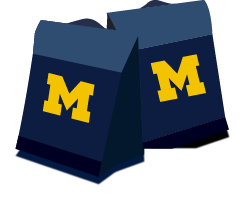 From international economic trends to domestic corporate law, presenters at the "blue bag lunch" speaking series have covered a wide spectrum of topics over the years. Below are three presentations that added to our national conversation around equitable financial access.
Have any questions?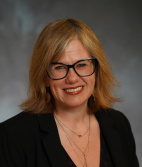 Assistant Director, Center on Finance, Law & Policy
Weill Hall
735 S. State St. #5211
Ann Arbor, MI, 48109