2017 FinTech Risks and Opportunities: An Interdisciplinary Approach Conference
Venmo. Square. RobinHood. Apple Pay. Credit Karma. Even if you don't know blockchain from bitcoin, you're probably using financial technology ("FinTech") right now. FinTech has evolved rapidly and has changed not only how financial products are delivered but who delivers them.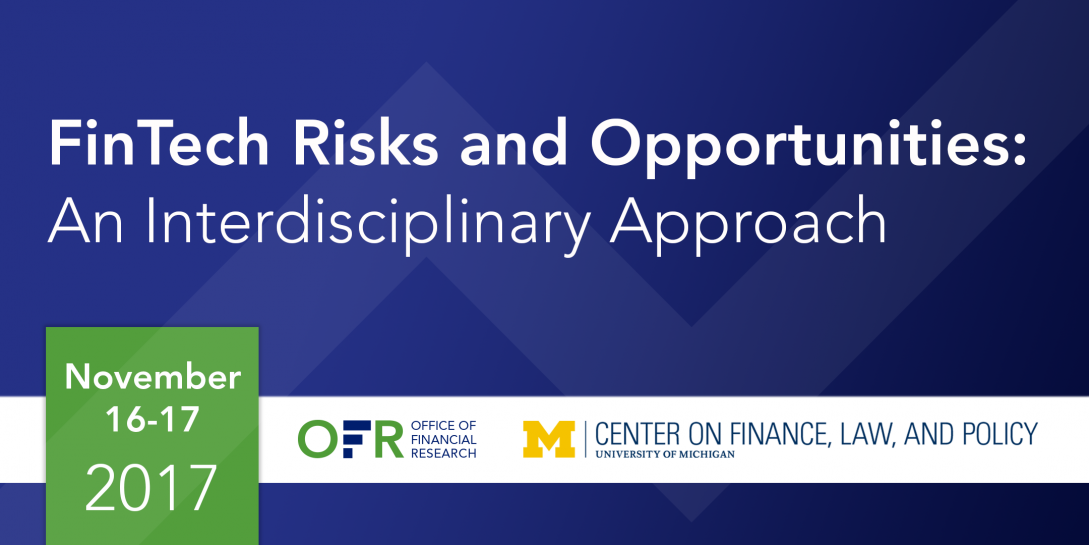 How can regulators and market participants balance the benefits of FinTech against potential risks? The CFLP's third financial stability conference, co-hosted with the U.S. Office of Financial Research, explored how private sector innovators, researchers, and policymakers can harness the upside potential of financial innovation while reducing the downside risks.
Download the program, courtesy of the University of Michigan Law School Scholarship Repository.