The Center on Finance, Law & Policy at the University of Michigan is an interdisciplinary research center that draws together faculty and students from more than a dozen of Michigan's nineteen schools and colleges to work on a broad range of research projects focused on creating a financial system that is safer, fairer, and better harnessed to the real economy.
Founded in 2013 by faculty from Michigan Law School, Michigan Ross School of Business, Michigan Ford School of Public Policy, and Michigan College of Engineering, the Center on Finance, Law & Policy brings together leading scholars from a broad range of disciplines to conduct theoretical, empirical, and applied research aimed at transforming financial policy, financial regulations, financial products and services, and financial institution management.
Progress report
Download our progress report, 2013-2020
Contact information
To hear about upcoming events, our latest research, and more, sign up to join our email list, visit our Facebook page, or follow us on Twitter @MichiganCFLP.
Or you can call us: (734) 763-4687.
Have any questions?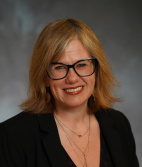 Assistant Director, Center on Finance, Law & Policy
Weill Hall
735 S. State St. #5211
Ann Arbor, MI, 48109
Administrative Assistant Senior, Center on Finance, Law & Policy
Weill Hall
735 S. State St. #4314
Ann Arbor, MI, 48109