We are invested in Detroit neighborhoods and student learning.
The Detroit Neighborhood Entrepreneurs Project (DNEP) is a program that brings together small businesses with University of Michigan students, faculty and staff to solve business owners' legal, financial, marketing, operational, and design challenges. 
We promote economic and community development in Detroit by providing strategic consulting services and technical support to neighborhood-based small businesses in the areas of law, business, public policy, computer science, and design.
Students can get involved by taking a DNEP class, applying for one of the Center's DNEP accounting consultant jobs, or by interning with DNEP +Impact Studio for Local Business.
Client projects matched with faculty-supervised teams in 2020
Small businesses received free 1:1 accounting assistance in 2020
First in the nation model
Interdisciplinary clinic for Detroit's small businesses
Amy Rencher
Managing Director, Entrepreneurial Programs and Services, TechTown Detroit
"The University of Michigan DNEP program has been an important partner to deepen impact among a network of partners serving Detroit's neighborhood small business community. U-M students bring specific subject matter expertise and creative solutions to real-time business challenges. They work with business owners to develop sustainable improvements to core business operations, such as leveraging systems and technology, improving financial systems and creating innovative digital marketing plans. We are proud to partner with DNEP!"
Have any questions?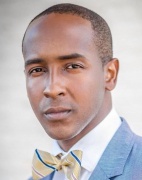 Program Manager, Detroit Neighborhood Entrepreneurs Project