Date & time
Oct 18-21, 2021, All Day
Location
This is a Virtual Event.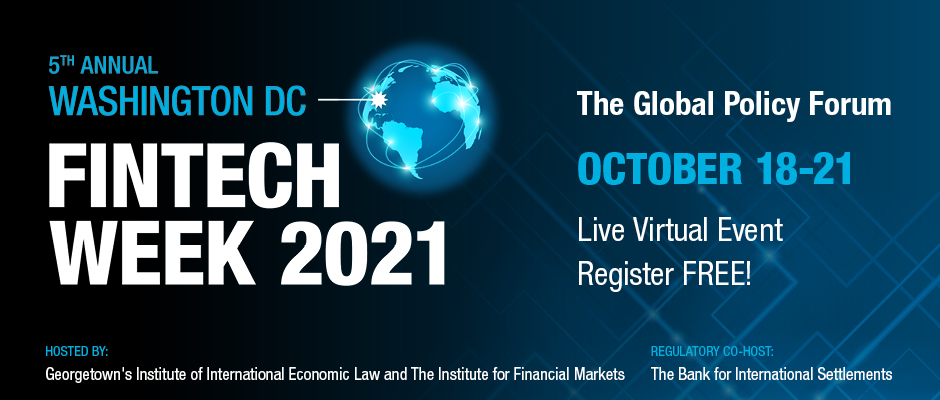 On each day, on every panel, the conference brings the best and the brightest to Washington DC for discussions spanning the fintech ecosystem: crowdfunding, online lending, cryptocurrencies, cybersecurity, AI, open banking and more. As such, it is one of the few panels open to the public where top officers from the BIS, US Treasury Department, and SEC are able to dialogue collectively with economists, Bitcoin traders, academics, civil rights activists, and digital infrastructure providers. 
This year Ford School Dean Michael S. Barr will be moderating a thirty-minute panel on chartering payments at 1:50 pm, Wednesday, October 20th.