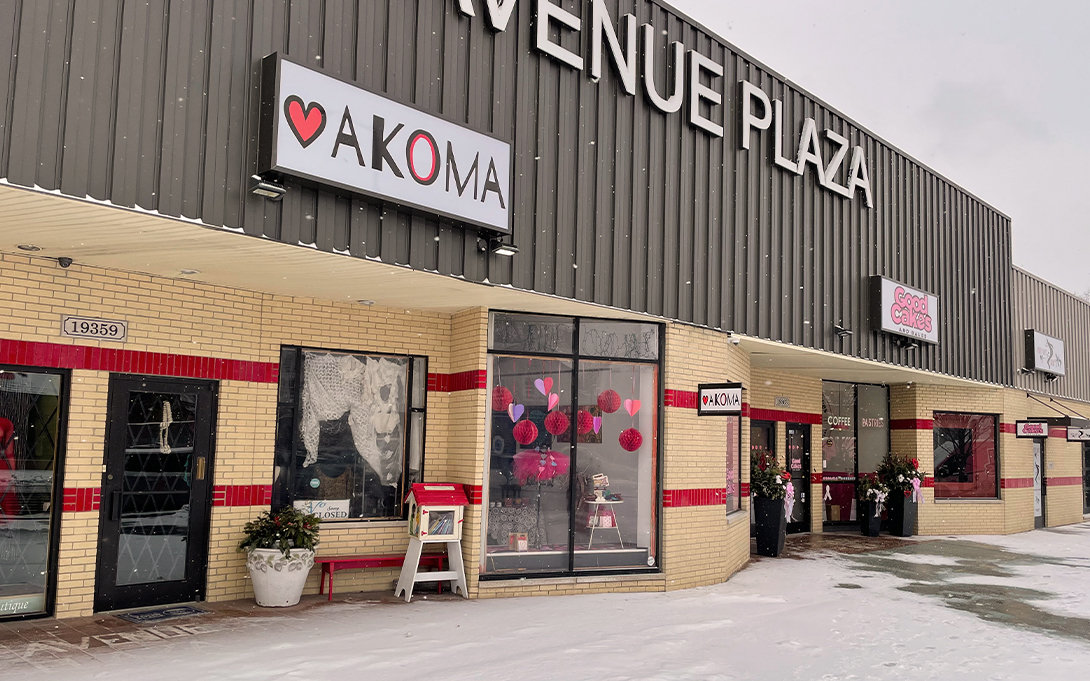 AKOMA Detroit is a cooperative gallery supporting and featuring the work of Black women artists and makers that opened in 2020. AKOMA was started by Mandasi Smith as a continuation of the traditions of her former project, Detroit Fiber Works, to provide a guided space for women at any artistic level to show and sell their work. The gallery also sells handmade gifts and hosts workshops and community events.
Owner Mandasi Smith shares that her company's mission is to "enhance our clients' lives by bringing them beautiful objects and art-filled experiences, while helping our member artists to fulfill their art-making dreams." 
AKOMA worked with the Detroit Neighborhood Entrepreneurs Project +Impact Studio for Local Business during the Summer of 2021. Check out the company's new website and streamlined digital shopping experience that the E-Commerce team redesigned and user-tested at www.akomadetroit.com.