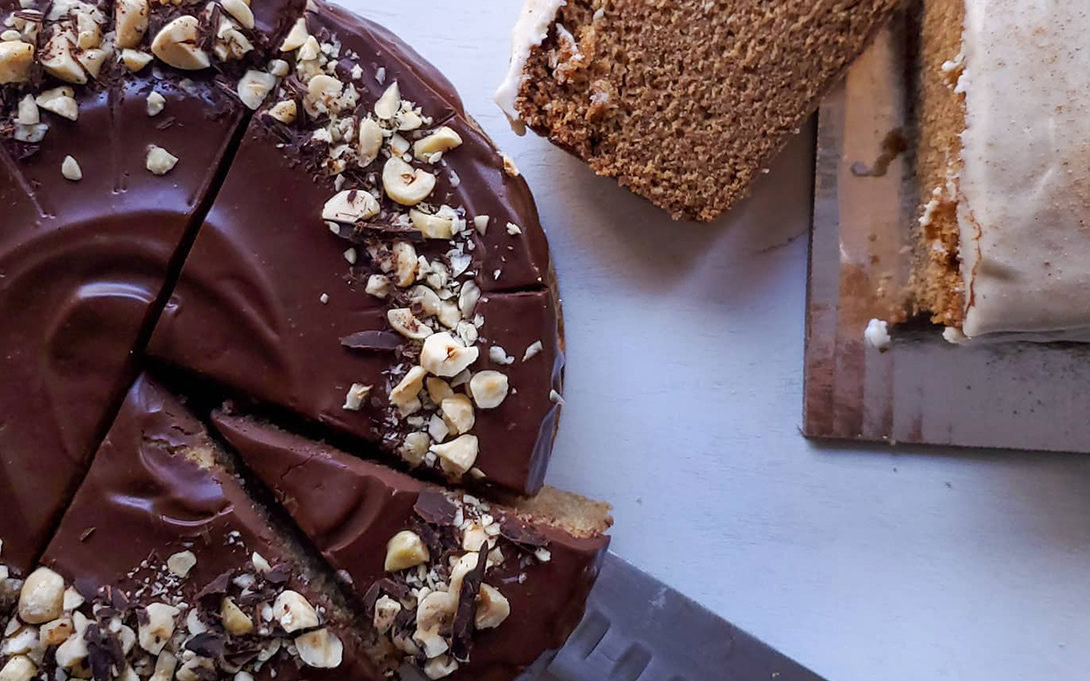 Blck Cocoa Bakes was founded by Detroit native Bre'Anna Johnston, who has been a lover of food since childhood.
Inspired by bakes from her elders, she is passionate about creating memories with her food. As she grew up, writing became her focus, publishing her first book at age 16. From there, she took up photography and journalism while attending Communication and Media Arts high school. After graduating in 2012, she hoped to become a journalist with a minor in Japanese at Wayne State University while working as a sports editor at the Detroit Free Press.
The nostalgic feelings from her family's kitchen led her back to her passion for food. Once back in the kitchen, also as a vegan, Bre'Anna started teaching herself to cook and bake from a plant-based perspective. Within a few years, Bre'Anna enlisted her journalism skills to run a blog dedicated to vegan food and restaurant reviews. She also wrote a cookbook and became an avid, hobbyist food photographer.
Bre'Anna took her passion to a new level by working in the food industry where she quickly gained kitchen and management skills. She worked her way up for line cook to kitchen manager at Chili Mustard Onions in Detroit, MI. She also worked under Chef Nezaa Bandele, owner of Paradise Natural Foods.
Today, Bre'Anna incorporates love for writing, photography and food into Blck Cocoa Bakes. It is a space where Bre'Anna expounds on her creativity as well as gives her community something special, made with love and intention.
This semester, Blck Cocoa Bakes is working with a team of U-M marketing students. Order online at blckcocoabakes.com!