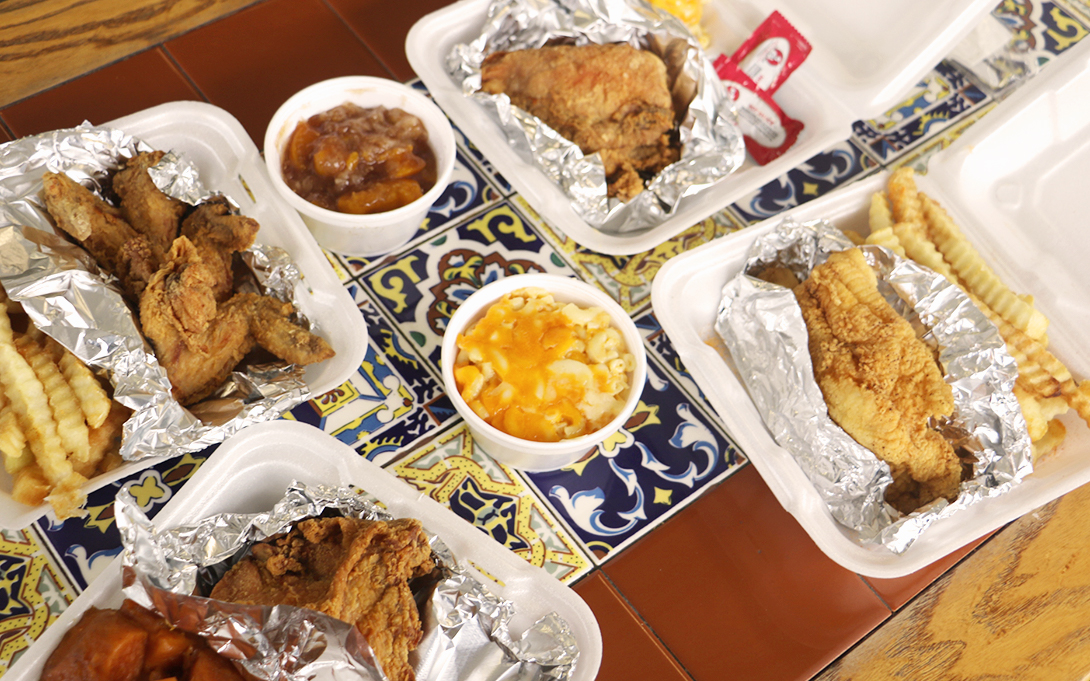 Detroit Soul opened in 2015, and ever since has been cooking and serving not only delicious food, but creating a community with their restaurant. Detroit Soul's mission goes beyond their food. With every order and every dish, owners Jerome and Sam Brown strive to be a bright part of their customer's day. After all, that is what soul food means to them. Detroit Soul was voted in the Top 5 of soul food restaurants in the 2021 Vote 4 the Best of Detroit contest.
Detroit Soul worked with the Detroit Neighborhood Entrepreneur's Project +Impact Studio for Local Business during the Summer of 2021. Their efforts and collaboration are working to enable a smooth transition and opening of their second location and first sit-down restaurant experience this Fall.
Learn more about Detroit Soul on their website and see their work this past summer with DNEP +ISLB here.