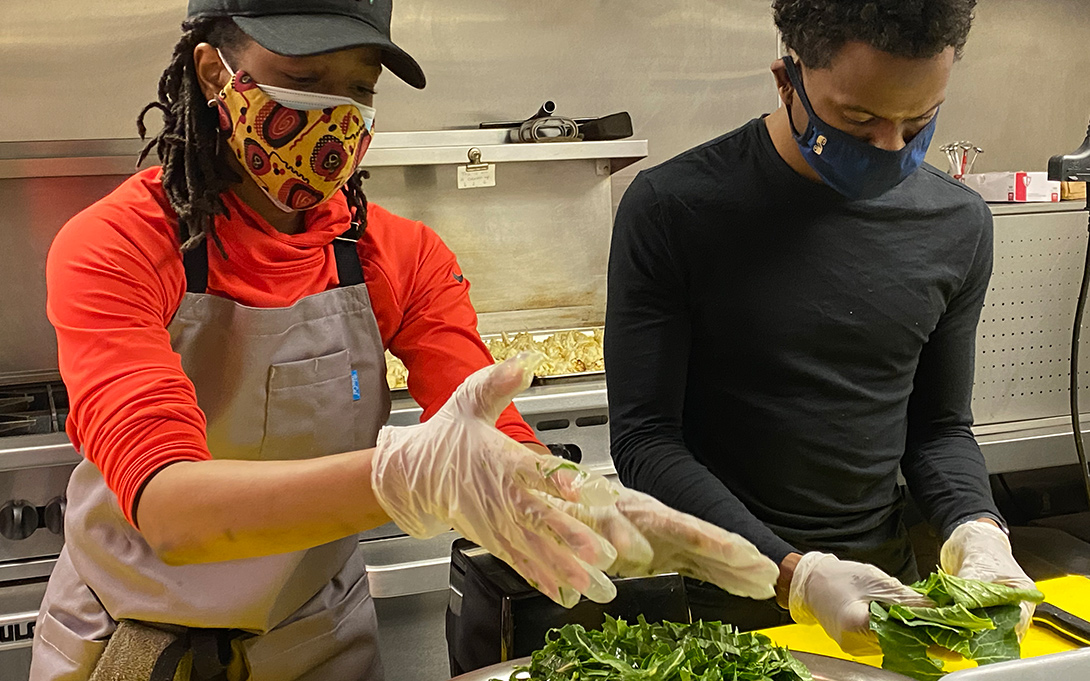 Experience Relish is a globally inspired, locally sourced pop-up dining experience and catering company founded by Brittiany Peeler and Le'Genevieve Squires. Experience Relish is centered around food that is locally sourced, seasonal, and treated and processed with respect and dignity.
Their mission is to use food to encourage a sense of wellness and whole self. Being inspired by food and food sources, like art, they create beautifully constructed masterpieces you can devour. They believe in creating a nutritional relationship with great food that is good for the body and lovingly made. Experience Relish puts together pop-up dining experiences, collaborates with other food businesses, and does small and corporate catering.
Their long-term goal is to create a food and community concept which incorporates an urban garden, a place to enjoy rustic seasonal food, and enjoy activities like yoga, live music, poetry and live painting.
 
To further advance their mission, they use a percentage of their profits to help keep black youth off the streets and residential gardens in black neighborhoods. In the City of Detroit, they have worked with Detroit Phoenix Center and PeaceTree Parks to make this possible. Check them out on Facebook!