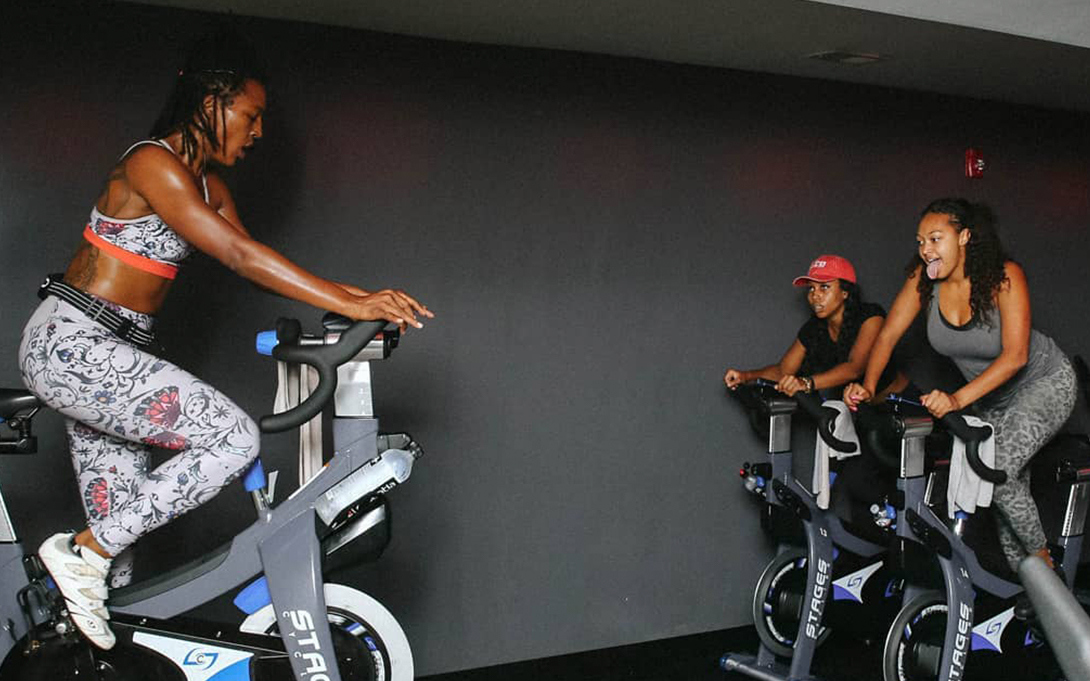 Live Cycle Delight (LCD) was founded by Amina Daniels, a high energy fitness professional, who champions her Detroit based cycle studio.
Equally as passionate about style as she is for fitness, she has enjoyed over 10 years of success in luxury retail management and client service assistance in New York City, Atlanta and Los Angeles. Daniels returned to her hometown of Detroit to be a catalyst of change to create more access and opportunities to fitness. Daniels training philosophy encourages participants to tap into their better through hard work, determination, focus and controlled body movements.
LCD is a fitness studio founded on three pillars: Train, Sweat, and Restore. Based in Detroit, with goals for national expansion, LCD offers group fitness classes, including TRX and core strength training (Train), indoor cycling and outdoor social rides (Sweat), and a variety of yoga practices (Restore). LCD opened its first brick and mortar location in Detroit's West Village on March 31, 2017, positioned as a contemporary cycling studio with TRX and yoga offerings. In June 2018, LCD expanded to LCD Hot, offering yoga, hot yoga and mat pilates studio located at Coe residence, 1468 Van Dyke in West Village. LCD continues to grow our community and digital subscribers to a database of nearly 2,700 active members. LCD has seen over 1,500 clients since opening our doors and of those we have successfully converted more than 700 to active patrons. In addition to attracting city dwellers and residents of surrounding suburbs, LCD has been successful in establishing partnerships with local and national organizations to co-sponsor fitness events in Detroit and beyond. 
In 2020, LCD worked with a U-M student team from the Ross School of Business in the Capstone MAP course. Check out their website to book a class: livecycledelight.com!