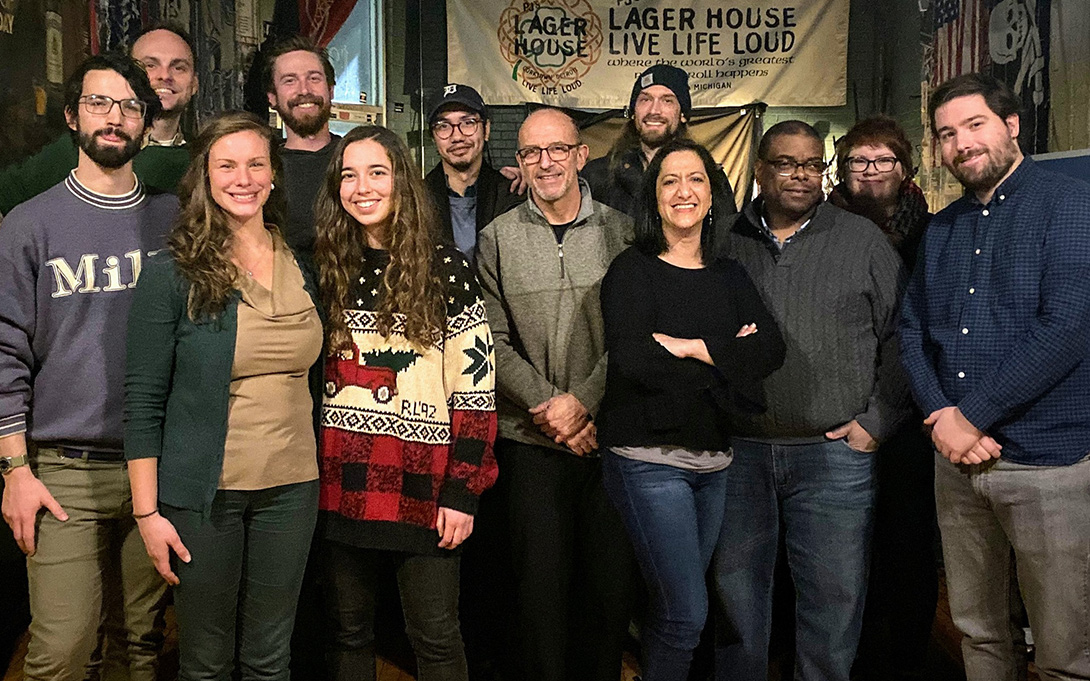 Mike Williams, Tony Eggert, and Daniel Wylie-Eggert founded Three Lyons Creative in January 2014.
They are cousins who studied varied creative disciplines and decided to combine their talents to create stronger products for clients they believe in. Their mothers are sisters in a family of six girls and the family surname Lyons was not passed down to the next generation. Three Lyons Creative (3LC) provides a legacy for the family name to continue.
​3LC offers a wide range of video, audio, motion graphics, and illustration services. Their mission is to seek impactful social change by raising awareness of organizations' goals through powerful media. They are located in the Corktown neighborhood in Detroit.
Three Lyons Creative is working with a U-M market research team at the Ross School of Business this semester. Check out their website for more info: https://www.threelyonscreative.com/.