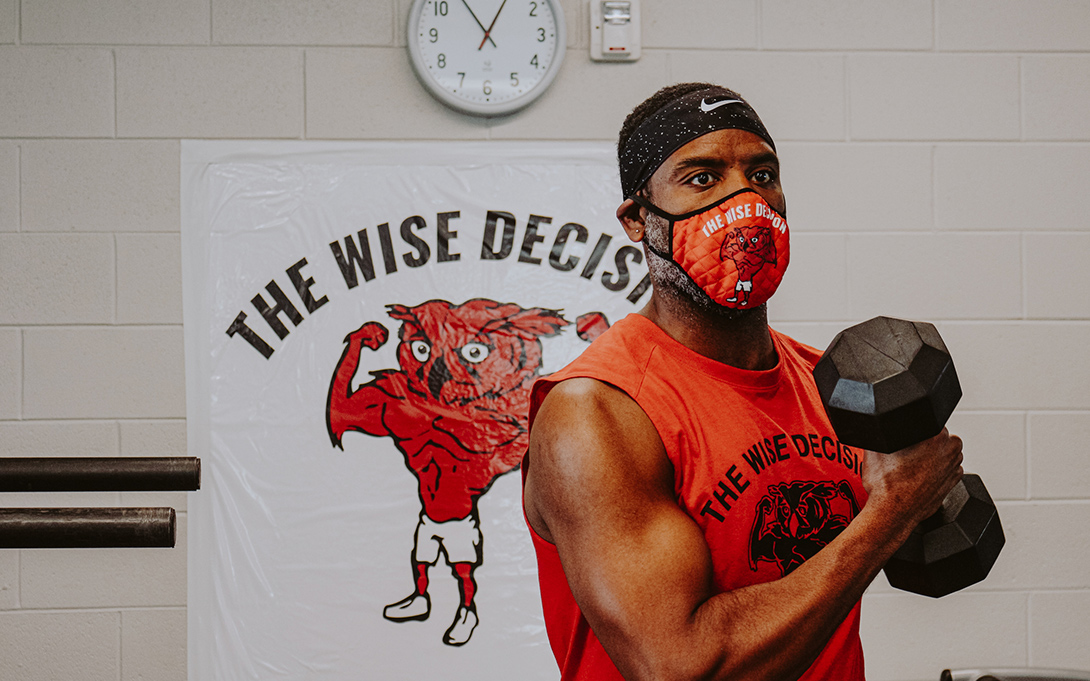 The Wise Decision's (TWD) skilled team of credentialed trainers, coaches and wellness experts are committed to providing clients with personalized programming, coaching and attention to achieve their individual health and fitness goals.
TWD's friendly, fun and inviting family atmosphere is a welcoming environment for anyone - from the youngest to the oldest - who desires to develop a results-focused fitness regime to improve their physical and mental well-being. Responsive, caring and employing a full suite of state-of-the-art equipment, TWD team believes that getting yourself back to work means setting your own pace. 
TWD was founded by Sterling Wise. Considered one of the country's top fitness experts, Sterling is not only a skilled coach and motivator, but enjoys a unique connection with his clients that stems from his own personal journey toward wellness. Struggling with his own weight challenges, he lost over 60 lbs. In becoming a Certified Master Trainer, Sterling not only found his calling, but also chose to help others reach their fitness goals by sharing his knowledge and success.
TWD is currently working with a U-M team from the Community Enterprise Clinic at the Law School, and previously worked with a market research team at the Business School. Sign up for a membership at www.thewisedecision.com.