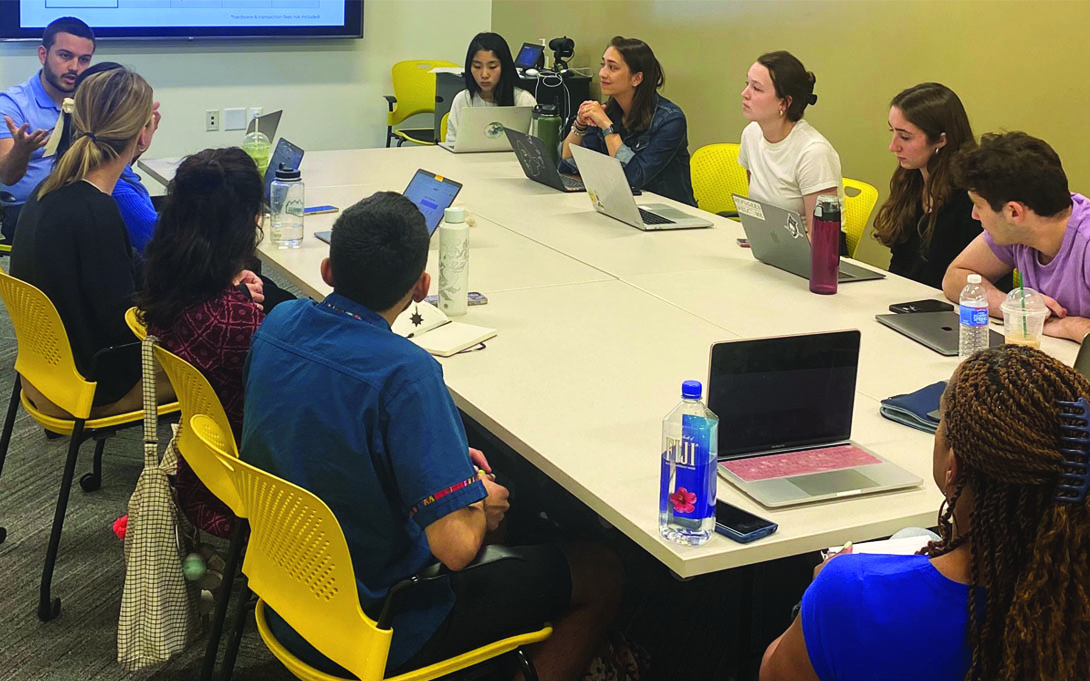 Each semester, the CFLP's Detroit Neighborhood Entrepreneurs Project recruits hundreds of Detroit small businesses to work with U-M students in course-long projects that address business' legal, financial, operational, marketing, or design challenges. Students gain consulting experience working with minority-owned businesses in a spirit of reciprocity and mutual respect, and business owners gain thought partners in pursuing data-driven solutions to their biggest challenges. If you are eager to make a difference in Detroit and to put your education into practice, we encourage you to sign up for one of the classes offered this winter 2023:
Community Enterprise Clinic (Law 955) - Dana Thompson, Susan Chase (law students only)

Design Studio: Detroit Neighborhood Entrepreneurs Project (ARTDES 444.001) - Jill Greene (Stamps students only)

Urban Entrepreneurship Practicum (ENTR 490.012) - David Tarver

Consumer Behavior (MKT 313) - Amy Angell

Capstone Multi-disciplinary Action Projects (BA 453) - Chris Mueller, multiple instructors (Ross seniors only)

MM MAP Masters of Management - Chris Mueller, multiple instructors

Social Entrepreneurship, Community Leadership, and Social Impact (ENT 403) - Marcus Harris (U-M Dearborn undergrads only)

+Impact Studio: Translating Research into Practice (BA 670) - Jerry Davis, Cat Johnson (U-M grad students only)
For full course descriptions, please visit the Courses page of our website.