Get Involved with DNEP +ISLB
Undergraduate and graduate students apply their skills to help Detroit's small businesses (re)grow in the COVID economy through DNEP +Impact Studio for Local Business (DNEP +ISLB) internships. The +ISLB is a collaboration between U-M's Center on Finance, Law & Policy, the +Impact Studio at the Ross School of Business, and the following U-M schools: Ford School of Public Policy, Ross School of Business, Stamps School of Art & Design, School of Information, and the College of Engineering. Teams of U-M interns focus on implementation in five key areas:

"Anyone who is considering a career in consulting, or is interested in solving some of the most pressing issues of small businesses should seriously consider this internship."

Reid Diamond, Ford School of Public Policy, 2022
Have any questions?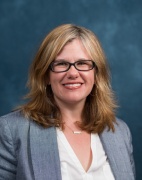 Assistant Director, Center on Finance, Law & Policy
Weill Hall
735 S. State St. #5211
Ann Arbor, MI, 48109