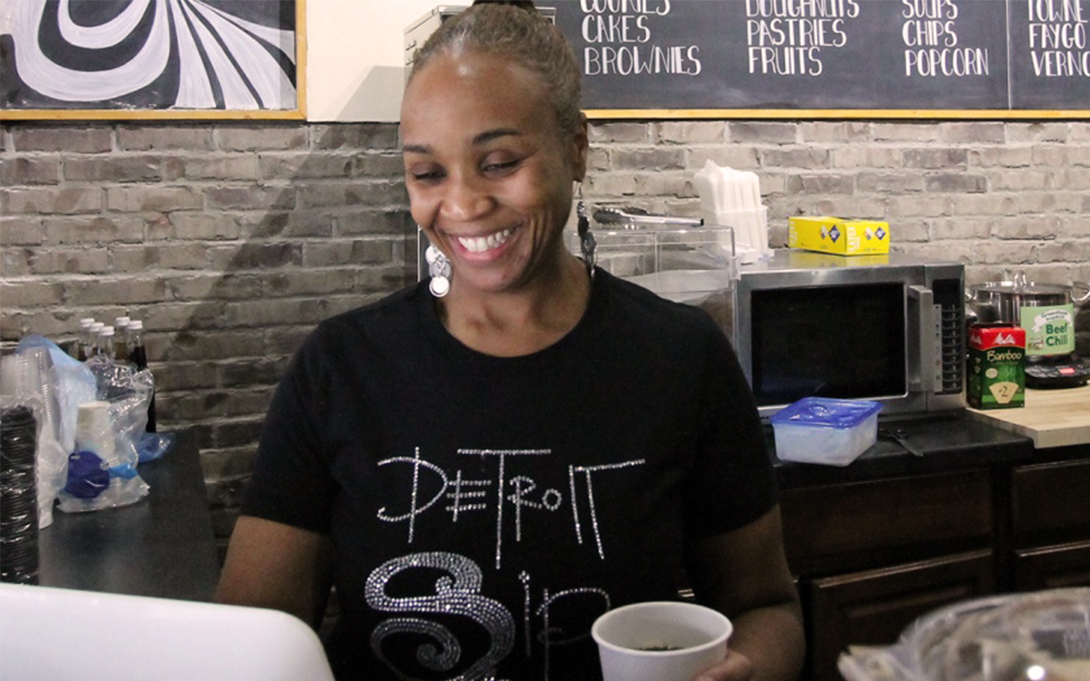 Detroit Sip is a coffee shop and community space started by owner Jevona Watson in 2016. Everything served at Detroit Sip is Detroit-made. There you can find delicious locally roasted coffees and loose leaf teas, as well as a variety of local foods including soups, snacks, and sodas. The space is also able to be rented to host events.
Detroit Sip worked with the Detroit Neighborhood Entrepreneurs Project +Impact Studio for Local Business during the Summer of 2021 to help facilitate their reopening after the pandemic. Jevona Watson worked with teams focused on point of sale systems and operations to be able to officially reopen Detroit Sip on October 14, 2021!
Learn more about Detroit Sip on their website and see their work this past summer with DNEP +ISLB here.