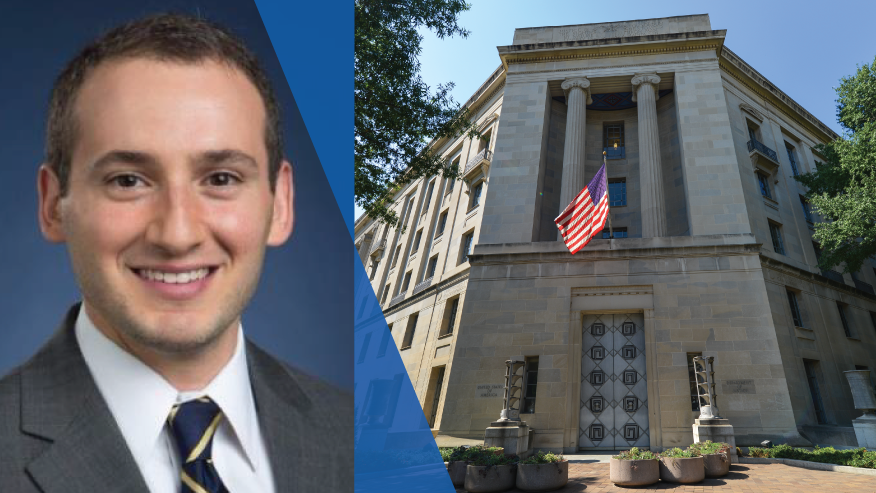 The Department of Justice is reviewing its guidelines for bank mergers, and Ross School of Business Assistant Professor Jeremy Kress is playing a key role in the process. Kress recently began a detail assignment as counsel to the assistant attorney general for antitrust. He will advise on bank merger policy as the DOJ evaluates its guidelines, which were originally adopted in 1995. 
Kress — an assistant professor of business law at Michigan Ross and co-faculty director of the University of Michigan's Center on Finance, Law & Policy — previously worked as an attorney in the banking regulation and policy group at the Federal Reserve Board of Governors in Washington, D.C. 
"My interest in bank mergers stems from my experience at the Fed, where I assessed the legal permissibility of mergers and acquisitions. As an academic, I have written about strategies to improve the legal framework governing bank merger oversight and enhance competition in the banking sector. I'm excited for the opportunity to now work on these issues at the DOJ," Kress said.
Kress has commented extensively in the press on bank mergers and written two articles, "Reviving Bank Antitrust" and "Modernizing Bank Merger Review." The former article was recently recognized by the Financial Times in its Responsible Business Education Awards. Among other issues, Kress has said that the current climate for bank mergers harms consumers, minority communities, and small businesses; and he has argued for stronger standards for banks proposing to merge.
 
This article originally appeared on the Michigan Ross School of Business website, written by Bob Needham.