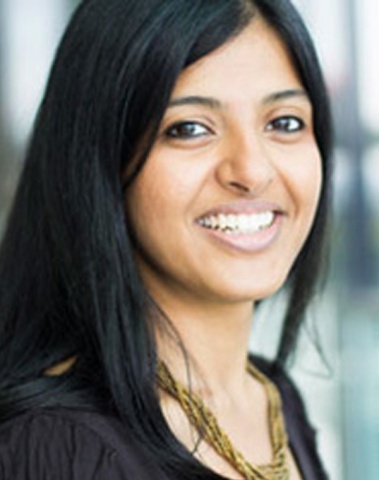 Speaker
Malavika Raghavan
I am a lawyer working on inter-disciplinary research in India, focusing on the impacts of digitization on the lives of lower-income individuals.
My work since 2016 has focused on the regulation and use of personal data in service delivery by the Indian State and private sector actors, often enabled by expansive State-supported technical and regulatory architectures. I care about how these developments are unfolding within the context of India's "digital divide", where individuals often experience variable levels of access to technology and quality of use for a variety of social and economic reasons.
Until 1 November 2020, I had the privilege of doing this research alongside the incredibly bright, committed, and inter-disciplinary team at the Future of Finance Initiative housed at Dvara Research. I led the establishment of the Initiative in 2016 for Dvara Research in partnership with the Bill & Melinda Gates Foundation and anchored its research, strategy, staff, and advocacy. The research questions in the Initiative's multi-year research agenda are organized into three core areas that seek to interrogate (1) the effects of disintermediation in finance; (2) the governance of public digital infrastructure and (3) the impact of increased use of consumer data and analytics in finance. I continue to be an Advisor on the Initiative's International Advisory Board.
Previously, I've had other "lives" working as a transactional lawyer with an international firm, and in social impact (i.e. impact investing and social enterprise). After I qualified as a lawyer in India in 2008, my first proper job was at the global law firm Allen & Overy LLP (A&O) in London. I spent close to six years with the firm, and also qualified as a solicitor in England & Wales during that time. I trained in banking transactions, corporate mergers & acquisitions, and intellectual property litigation, but spent most of my life at the firm working on structured finance and bond issuances into London, Luxembourg, and US bond markets. During this period, I was seconded to the Financial Markets Law Committee (established by the Bank of England) to work on issues of legal and policy uncertainty in the wholesale markets.
Coming of age in the aftermath of that financial crisis, I witnessed how the breaking and re-making of the (financial) world had a profound impact on so many yet how impossible it seemed to shelter the average person from the storm. The ethical dimensions of this system were hard to comprehend, as was my role within it. Although I learned a lot from my time at A&O, I decided to quit in 2014 and seek out ways to understand how everything I experienced at work in Big Finance was impacting the person on the street.
This started a period of uncertainty that taught me a lot. I went back to school (for a public policy degree at the University of Cambridge) and spent time on the On Purpose programme which changed my life and how I see the world. I don't say that lightly. (Thank you OnP Oct15 cohort!). I also was incredibly lucky to work for the inspiring Tom Adams at Acumen, and the super sharp team at Big Society Capital trying to understand what "social impact" really means for finance. Along the way, I met and fell in love with the mission and vision at Dvara Trust (previously IFMR Trust) — which led to my favourite role to date as Head of the Future of Finance Initiative. Cut to the present, and here I am in pandemic-struck Mumbai looking out of my window and watching everything change and remain the same at once. Some questions have been answered, many remain. Including the most pressing one: How can I help?
I focus on my research, for the moment and try to understand the challenges emerging from the work. I serve on the Steering Committee of the Digital Identity Research Initiative (DIRI) at the Indian School of Business, and the Steering Committee of the Data Governance Network at the IDFC Institute in India. I like the thinkers I meet through the Asian Privacy Scholars Network. In 2018, I was a fellow of the Chevening Financial Services Fellowship at King's College London which was my most recent episodic burst of inspiration (thank you Profs Kriti Kapila and Alex Preda!). Before my MPhil in Public Policy from the University of Cambridge, my undergraduate education was completed at the National Academy of Legal Studies and Research (NALSAR), Hyderabad — a university whose mission is to create competent and humane lawyers to wrestle with the complex realities of modern India. NALSAR started me off very early thinking about what matters in law, for justice, in our society. I haven't found all the answers yet, but I hope to keep searching for them — one step at a time.
Professional Affiliations
Advisor, Future of Finance Initiative